Latvia's national team at the training camp in Tiraspol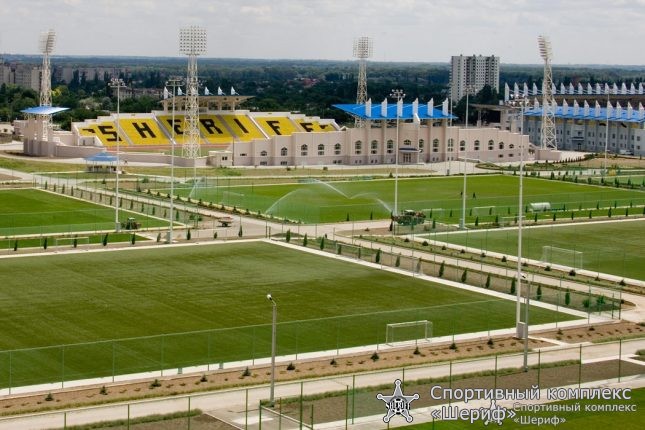 From 16 to 22 September 2016 the sports complex "Sheriff" will hold training camp football team Latvia 17 years. Gathering held in preparation for the European Championship 2017 among youth under 17 years. Qualifying round of the tournament will take place in Moldova (Vadul lui Voda). In the first of the 13 quartets qualifying round except Latvia hit team of Bosnia and Herzegovina, Russia and Moldova. According to the regulations of the tournament qualify for the next stage of the two strongest teams in each group, and the five owners of the third place, showed the best results in the games against the two leaders of the group.
The delegation of Latvia arrives in Tiraspol, consists of 26 persons: 20 players and 6 members of the coaching staff, the staff and administration of the club. The entire delegation will stay in the Football Academy "Sheriff". Here, on the territory of the sports complex, the Latvians will feed on a daily basis to conduct two training on the football field with natural grass. The European delegation pays great attention to nutrition of athletes, so the command bar for the entire collection period was agreed in advance with the sports complex administration and approved by the guests.
Players come teams of Latvia, except for the championship in their country playing in the championships of Italy, Germany and England, but the administration of the sports complex is confident that the sports complex "Sheriff" infrastructure is not inferior to the European level, and the process of organizing training camps in Tiraspol will leave players and team administration the most positive emotions.