Drawing contest – 2015. The award ceremony!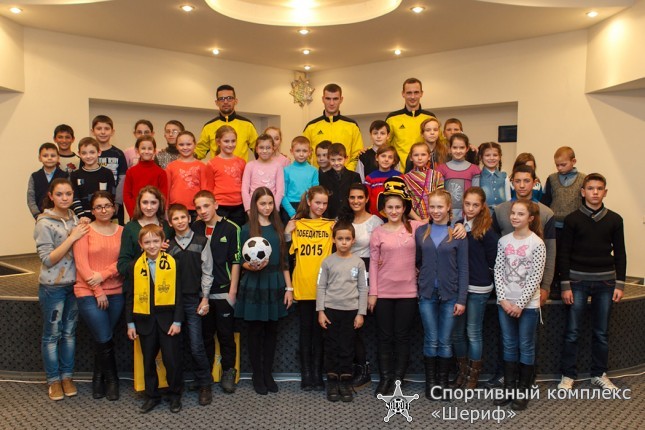 Traditional, Christmas and fun – all this contest drawings which football club "Sheriff" annually in the first week of January.
This year's competition brought together more than 50 works by young fans of "Sheriff". The ceremony was attended by players of our club – Sergey Pashchenko, Radu Ginsari and Ricardinho.
For entertainment program were invited friends Football Club "Sheriff" – two funny clown, give children unforgettable emotions.
The main event of the evening was the announcement of the results. Before the awards ceremony each child received a gift from the hands of the players of "Sheriff".
In the category "most original drawing" won Milena Chainikova (Part 1, Figure №7), which won a special prize.
Football Club "Sheriff" organized two special prizes, which were awarded Viktor Bogdanov (Part 3, Figure 16) and Alexander Reklizon (Part 1, Figure 6). Both participants were awarded with prizes.
Honorary prize talent of children's drawings was Catherine Gushan (Part 2, Figure 9), which was presented with a ball autographed by players of "Sheriff".
Third place went to a very small 8-year-old Dmitry Shevchuk (Part 2, Figure 10). Radu Ginsari Dima congratulated and presented him with a scarf FC "Sheriff".
Second place went to Tatiana Rojco (part 2, Figure 11). Brazilian Ricardinho congratulated vice-champion and presented her with a stylish hat, cowboy.
Was chosen as the best picture of Alexandra Dalnichenko (Part 1, Figure 1). Captain "Sheriff" Sergey Pashchenko handed jersey winner Drawing contests – 2015.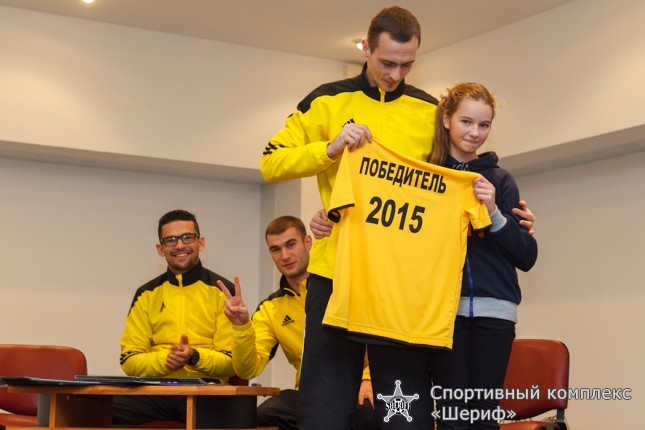 Photo report, see here
Football Club "Sheriff" to thank all the children for their participation and waiting for a new meeting with the young fans of the team.