The debut on European arena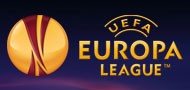 The debut of the "Sheriff" sports complex Small arena in euro cups will take place on July, 14th. The match of UEFA Europa League second qualifying round will begin on 7 p.m. (local time) on the stadium.
The previous season Cup of Moldova winner and permanent participant of euro cups of last three years FC "Iskra-Stal" (Rybnitsa) will meet the club with eighty-years-old history, bronze medalist of Croatian championship and reiterated finalist of country cup, FC "Varazhdin" (Varazhdin). Referee brigade from Belgium will serve this match. The main arbiter is Luk Vauters. Linesmen Mark Simons and Christoph Meers will help him.
Tickets are on sale in "Fanat" retail network, "Sheriff" supermarkets and booking offices of the sports complex.
Tickets value in rubles PMR:
Northern and southern tribune – 15 rubles
Eastern tribune – 25 rubles
Western tribune – 40 rubles
VIP sector – 120 rubles
Teams spent their first trainings for twenty-four hours to the match on the small arena and were pleased with field condition, renewed dressing-rooms and other secondary premises of the second by significance stadium of the "Sheriff" sports complex.
The match carrying out on the small arena of the sports complex become possible thanks to that UEFA certifying commission gave the third category from fourth possible to the stadium after the scale reconstruction at the end of June. Thanks to this the "Sheriff" sports complex small arena has a right to carry out Europa Leaue and Champions League matches.