Winner of the Champions League in Tiraspol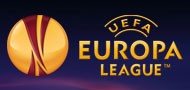 Today, August 10th, in Nyon, Switzerland, at the headquarters of the UEFA, was held a drawing of the play-off round of UEFA Europa League. For the drawing the teams were divided into six groups, meaning football club "Sheriff" could have to play with 1 of the 5 contenders: French "Olympic", Ukrainian "Metalist", Turkish "Trabzonspor", German "Hanover" and Swiss "Young Boys." As fate had it, in the fight for access to the group stage of the UEFA European League, the 11 time champion of Moldova is to fight the most titled of the possible contenders, the French "Olympic".
On August 23, 2012 at the main arena of sports complex "Sheriff" will be held the first game of two-match duel. For the first time in its history, the sports complex will welcome a team that became a winner of the UEFA Champions League. All personnel and services of the stadium are ready for the game at the highest professional level. A confrontation with a club as great as Marseille's "Olympic" promises to be a real event in the football life of our country. We can expect a stunning game played by our favorite team and the giants of French and world football.
Marseille's "Olympic" is one of the most popular teams of French football. On average, for home games, "Olympic" accounts for an audience of about 50,000. Considering the significance of the game and famous opponent, the main arena of the sports complex "Sheriff" expects a full house at the game and reports their preparedness to welcome both local fans and fans from France. They will be provided with everything needed for a comfortable stay at the stadium and viewing of the match.
We will be very happy to see all football fans in our stadium. Come and support your favorite team in this truly grand football celebration. The match begins at 20:00.